The Tank Museum located in Bovington Army Base in Dorset is the perfect day out when the weather has turned a bit rubbish!
The Tank Museum is perfect for all ages and for a family day out which is not only fun but is also very educational. The quietest time to visit is during the week which gives you more opportunity to wander round at your own pace and read all the facts relating to the tanks. At certain times of the year The Tank Museum holds special events so its best to keep checking the website to see what they have on.The last time we visited they had people doing talks on the different sorts of camouflage used in wars. To check whats on click here: http://www.tankmuseum.org/whats-on
The Tank Museum is set over a couple of floors taking you through a journey of the different wars starting from 1915 right through to the present day with a large exhibition on life in Afghanistan - there is even a chance to try on some of the uniforms!
Their latest exhibition is all about the feature film 'Fury' starring Brad Pitt. For the film several of the tanks were used on set - the exhibition has loads of photos of the film being shot and even some of the set on display. Brad Pitt recently visited the Tank Museum for a look round (we missed him by a couple of days...i was gutted!!!)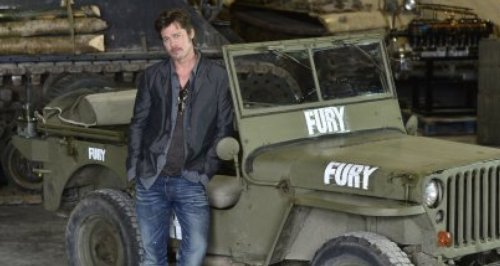 The Tank Museum also have a exhibition on War Horse with tales from the horses used in the wars.
The Tank Museum is very accommodating for people who require wheelchairs - The floors are all very even and plenty of room in all the exhibitions with lifts to all floors and the restaurant and cafe is very spacious with plenty of room to move around. The only part we struggled a bit for room was the gift shop which has quite small aisles but we still managed to squeeze around to purchase some souvenirs. The Tank Museum also has a very good car park very close to the entrance with loads of wide disabled spots - we've never not been able to park in one of these spots!
The admission fee to get into The Tank Museum is very reasonable too as its a whole days worth of exhibitions to look at so you definitely get your moneys worth. For information on prices please click here:
http://www.tankmuseum.org/visit-us. Carers get a discounted rate.
I highly recommend visiting!